Freeview Digital TV Installation in Birmingham, Solihull and Warwickshire from £75!
Concept Digital offers domestic TV Aerial installation services in Birmingham, Solihull and Warwickshire. Our service is always professional, friendly and reliable. We take pride in delivering digital TV installation. Freeview Plus and Smart TV set up services with unrivalled customer satisfaction.
Repairing an Aerial
We can fix damaged TV Aerials on your house or offer a completely new TV aerial which can pick up Freeview from only £75.
The Right Aerial For You
We have always believed in giving our customers all the required facts about digital TV so they can make informed choices which will improve their entertainment lifestyle. If you are unsure of any process or service related to the digital television industry, please feel free to ask the question. One of our expertly trained digital TV installers will always be happy to assist your enquiry.  
On Completion
When we leave your property we can leave you with a full digital readout and report demonstrating your signal strengths and remove any distortion with 4g filters if required.
Our general installation services include:
New Digital TV Aerial

Complete Lashing Kit

Or 6" Wall Bracket

New Cables

Wall socket

Sealed Entrance Holes

F type Aerial Ends and connectors
Digital Television Aerial
All of our engineers are experts in Digital Television, Freeview and Satellite. We always insist on using the latest technology and digital testing equipment, making sure your installation will be the best it can be. We are an approved Sky installer and all our engineers are RDI-LB certified by the Registered Digital Licensing Body.
You can check whether you are able to receive a digital reception by using this link www.digitaluk.co.uk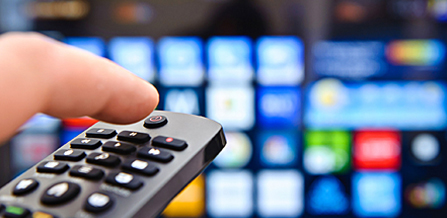 Freeview offers Over 220 channels, This includes 15 HD channels, and more than 30 radio stations. In fact over 95% of the nation's favourite programmes are available at no monthly cost www.freeview.co.uk
A typical digital Freeview installation receives the following freeview channels:
Entertainment
BBC One, BBC Two, ITV 1, Channel 4 and five, ITV 2, ITV 3, ITV 4, BBC Four, Pick, Dave, Channel 4+1, More4, Really, Yesterday, Drama, 5USA, ITVBe, ITV2+1, E4, E4+1, 5STAR, Spike, ITV+1, ITV3+1, Quest, Quest+1, Food Network, Channel 5+1, Challenge, 4seven, My 5, 5STAR+1, 5USA+1, True Entertainment, CBS Action, CBS Reality, CBS Reality+1, truTV, Horror Channel, CBS Drama, YourTV, Chart Show TV, Rishtey Europe, Dave Ja Vu, BLAZE™, Front Runner
News
BBC News 24, Sky News, BBC Parliament, RT
Kids
CBBC, Cbeebies, CITV, POP, Tiny Pop, Kix
Shopping
QVC, Ideal World, Price-drop TV, Create and Craft, Home, QVC Beauty, QVC Style, Rocks & Co 1, Travel Channel, Gems TV, TJC, Community Channel, TBN UK, Jewellery Maker, Sewing Quarter, Hochanda
Music
4Music, VIVA
Radio
BBC Radio 1, BBC 1Xtra, BBC Radio 2, BBC Radio 3, BBC Radio 4, BBC R5 Live, BBC R5SX, BBC 6 Music, BBC R4 Extra, BBC World, The Hits Radio, Kiss Fresh, Kiss, Kisstory, Magic, Heat, Kerrang!, Smooth Radio, talkSPORT, Capital FM, Premier Radio, U105, Absolute Radio, Heart, RNIB Connect, Classic FM, LBC, Trans World Radio
We Offer Free Aerial Quotations And Consultation Service To All Our Customers.
All new build installations come with a full 2 year guarantee, long term maintenance packages are also available. We often undertake Communal Aerial and Satellite projects for Home Builders, Local Authority, Hotel and retails clients, all types of contracts are considered and can be catered for please ask us for more information.
Rdi-lb Registration: Digital Installer No. 18265473